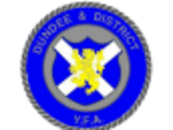 DDYFA
Dundee and District Youth Football Association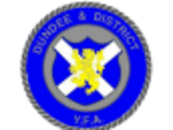 These are subject to change. TEAMS CANNOT CHANGE VENUE OR KICK OFF TIME PRIOR TO CONTACTING LEAGUE FOR APPROVAL.
No team listed - either forced free week, or a free week has been requested, which could leave teams out of fixtures.
As a reminder, managers need to be registered on the web for contact details etc.
The home team MUST contact opposition verbally (once listed asap), along with booking the pitch listed and contact the away team.
Teams are also reminded to reverse the fixture (where possible) if pitch listed is unplayable.
Teamlines MUST be given to opposition prior to kick off - no teamlines NO GAME.
It is the responsibility of the HOME team to erect parent/respect lines on both sides of the pitch, (with no spectators/coaches behind the goals)
Full list of rules are freely available on this website or the SYFA website.
1, Keepers cannot kick from hand.
2 Short corners.
3, No heading of the ball.
4, Max of 16 of players on teamlines, not amended to add more spaces or players.
---
9 aside
26th March - next fixtures 16th April
Div 1
Letham SC v Monifieth Athletic Blues - Seven Acres - 1pm
Arbroath Lads v Dundee West Reds - Arbroath H/S - 1pm
Riverside West End Blues v Fairmuir - Dundee Uni Pitch - 1pm
Ferry Athletic v Riverside West End Reds - Claypotts Park - 11am
Montrose Youth v Scone Thistle Reds - Kenny Park - 1pm
Div2
Kirriemuir Thistle v DUSC - Martin Park - 1 pm
Carnoustie Panmure v Dundee West Royals -Carnoustie - 11am
Crieff Juniors v Broughty UTD -Crieff - 11am
Forfar Athletic CFC v Brechin City Youths - Forfar - 10.30am
FREE: Blairgowrie, ACSC (req)
Div 3
Dundee Celtic v Maryfield UTD – Lochee Park – 11am
Mearns Youth v Scone Thistle Blacks – Laurencekirk – 1pm
Dundee Sporting v Blairgowrie Blues – Mill Oh Mains- 11am
Monifieth Athletic Reds v Arbroath Harp – Hercules Den – 1pm
Dryburgh Athletic v Dundee West Yellows – Lochee Park -12.30pm
Douglas Youth v Maryfield UTD Blacks – Claypotts Park – 1pm
Never miss an update
Follow the site to get the latest news and results straight to your email