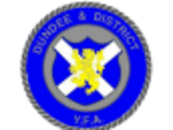 DDYFA
Dundee and District Youth Football Association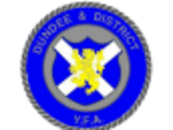 11 aside fixtures.
19th March - SUBJECT TO CHANGE
These are subject to change. TEAMS CANNOT CHANGE VENUE OR KICK OFF TIME PRIOR TO CONTACTING LEAGUE FOR APPROVAL.
No team listed - either forced free week, or a free week has been requested, which could leave teams out of fixtures.
As a reminder, managers need to be registered on the web for results and ref contact numbers (these cannot be shared publicly).
If drawn in Region Cup away to a Fife or Perth team, you may be playing on a Saturday.
Results
Scottish Cup/Region Cup - call or text Regional Sec with results - 07983307807.
DDYFA league games - home team replies to text from web, otherwise call/text Fraser Mortimer by 6pm Sundays and 9pm midweek - 07711041369 (failure to record scores by correct time incurs a fine of £10, as per constitution)
The home team MUST contact ref verbally (once listed asap) by Thursday at the latest, along with booking the pitch listed and contact the away team.
Teams are also reminded to reverse the fixture (where possible) if pitch listed is unplayable.
Teamlines MUST be given to ref x 2 prior to kick off - no teamlines NO GAME. refs' payment is split for DDYFA league games, local cups - home team pays full amount for Scottish and region cup ties.
It is the responsibility of the HOME team to erect parent/respect lines on both sides of the pitch, (with no spectators/coaches behind the goals)
REFEREE APPOINTMENTS - teams MUST check this list for referee appointments for games, changed as needed - click here >>>> Referee Appointments
---
U18's
East Region Cup Semi Final
Riverside West End v Kirkcaldy FC - Dundee Uni Pitch - 2pm

Peter McAvoy
Round 1
Fairmuir v Kinnoull - Graham St - 2pm

Semi Final
Dundee Thistle v Broughty UTD - Monymusk 2pm
---
U17's
Henry Dolan Cup
Semi Final
Letham Tans v Ferry Athletic - Seven Acres - 2pm
J Cord Cup
Semi Final
Broughty UTD Pumas v Dundee Sporting - Dawson Park - 2pm
F Mortimer League
Carnoustie Panmure v Arbroath Harp - Oswald Park - 2pm
Broughty UTD Panthers v East Craigie Swifts – Whitton Park - 2pm
Brechin Youth v Riverside - Brechin Campus - 2pm

FREE: Dryburgh Athletic
---
U16's
East Region Cup
Newburgh juniors v Burntisland Boys - Shore Park - 2pm
Letham v Ferry Athletic - Seven Acres - NOON


Queens Jubilee Cup 2nd Rd
Fairmuir v Arbroath Lads - Graham St - NOON
J Clark Motors Cup ¼ Finals
Jeanfield Swifts v Dundee West Royals - Riverside Park - 2pm
Maryfield League
DUSC v Montrose Youth - Monymusk Park - 2pm

FREE: ACSC
F Thomson League
DUSC Lions v Riverside West End - Craigie Astro - 2pm
Scone Thistle v St Andrews Colts - Scone Park - 2pm
Broughty UTD v Dundee West Reds – Claypotts Park - 2pm
Dryburgh Athletic v Forfar Athletic CFC - South Rd - 2pm
---
U15s
East Region Cup
Raith Rovers v DUSC - as arr

Tommy Clark Cup

Dundee Sporting Blacks v Letham Sky Blues - Drumgieth - NOON
Riverside West End v Pitfour - Dundee Uni Pitch - 10.30am

Dundee West Royals v Crieff Juniors - Baldragon - 2pm

Broughty Utd Pumas v Fairmir Tans - Whitton Park - 10.30am

Forfar Athletic CFC v Ferry Athletic - Forfar - 10.30am

Brechin City Youths v Carnoustie Panmure - Brechin Campus - NOON
G Taylor League
ACSC Panthers v Montrose - Hercules Den - NOON

W Mills League

ACSC v Broughty UTD Panthers - Hercules Den - NOON
Jeanfield Swifts v Monifieth Athletic v - Riverside Park - NOON
Craigie Thistle v Dundee Sporting Blues - Drumgieth - 10.30am
Kirriemuir Thistle Thistle v Dundee West Yellows - Martin Park - 10.30am

---
U14s
Reilly/Falconer Cup
Round 1
Broughty UTD Pumas v Dundee West Reds - Claypotts - 10.30am

Riverside West End Blues v Fairmuir - Dundee Uni Pitch - NOON

Round 2
Montrose Youth v Kirriemuir Thistle - Kenny Park - 10.30am
Maryfield UTD v Arbroath Lads - Fairmuir Park - NOON
Dundee West Yellow v Monifieth - Baldragon - NOON
Dryburgh v Riverside Red - South Road - NOON
DS Rennie League
Ferry Athletic v St Andrews Colts - Dawson Park - NOON
FREE: Broughty UTD Panthers


W McInally League

Montrose Vics v DUSC Lions - Kenny Park - NOON
Brechin City Youths v Carnoustie Panmure - Brechin - NOON
Douglas v ACSC - Whitton Park - NOON


FREE: Forfar Athletic CFC
---
U13s
East Region Cup

DUSC v Ferry Athletic Yellow - Craigie Astro - 12.30pm
Crieff Juniors v Fairmuir- as arr
Dundee Sporting v Riverside West End - Finlathen - 10.30am
Diamond Jubilee Cup 3rd Round

Monifieth Athletic Blacks v Arbroath Lads - Riverview - 10.30am
Bridge of Earn v Arbroath Harp - Bridge of Earn - 10.30am
Dundee West Reds v Monifieth Athletic Reds - Baldragon - 10.30am
ACSC v Dryburgh Athletic - Hercules Den - 10.30am
St Andrews Colts v Montrose Youth - Tom Morris - 10.30am
S Edmonds League
Newtyle UTD v Carnoustie Panmure Blacks - Newtyle - NOON
J Clenhagen League
Ferry Athletic Blues v Jeanfield Swifts - Dawson Park - 10.30am
Carnoustie Panmure Reds v Scone Thistle - Oswald Park - 10.30am
Brechin City Youths v Dundee Celtic - Brechin Campus - 10.30am
Paul Gibson League


Maryfield UTD Amber v Blairgowrie - Fairmuir Park(2) - 10.30am
Maryfield UTD Blacks v DUSC Lions - Fairmuir Park(5) - 10.30am
Never miss an update
Follow the site to get the latest news and results straight to your email