DDYFA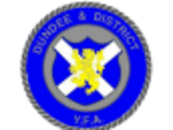 DDYFA
Dundee and District Youth Football Association
News Report
Permits and info
03/09/20
As the new match protocols from the SFA have been sent to all clubs, the committee would like to update teams on the following.
Permits
11 aside game permits will be issued from the 11 aside match secretary via email.
Teams will be given a number, which MUST BE ATTACHED TO TEAMLINES. With the confirmation email shown to the ref prior to game starting.
(Or send a SAE with permit request to the 11 aside match secretary).
ONLY THE HOME TEAM NEED APPLY FOR A PERMIT, BUT COSTS ARE SHARED.
7 aside and 9 aside permits will be issued from Jim Falconer - text him on 07512766330
Teamlines are to be returned with permit number attached to the league secretary.
(see committee contacts page for contact details of the above)
Any team requesting a permit must be fully registered with both SYFA and the DDYFA.
Payments for permits (£4.00 per permit) must be paid to the treasurer asap, or at monthly meetings, once they can resume. If teams are sending in cheques, please amend the permit number on the reverse of the cheque.
These temporary guidelines are in place to keep members safe and stop the unnecessary chance of spreading the Coronavirus.
These guidelines for permits MUST be followed with no exceptions.
NO PERMITS WILL BE ISSUED BEFORE 9th SEPTEMBER. This is when the SYFA will inform leagues that teams are COVID ready.
NO PERMITS WILL BE ISSUED BY THE MATCH SECRETARIES CROSS ASSOCIATION GAMES.
Cross association games MUST be kept local, as in a Perth team can play a Perth team from a different association etc. Contact Regional Secretary for advise on this issue.
(this has been communicated to the SYFA)
The recent declaration forms issued by the SYFA must be completed and returned to them, or NO FIXTURES/FRIENDLIES will be
allowed (SFA/SYFA RULE)
Pitch Bookings
The council has told us that no pitches can be booked until the SFA tell the Environment Department a firm start date, with guidance and protocols in place.
AGM
As social distancing is still a huge part of our lives, a date cannot be set at present for our association's AGM.
However, the league secretary is still accepting any proposals from members.
Follow the site to get the latest news and results straight to your email